Monday, February 15th, 2016
Who could've foreseen that a weird graphic novel about Aleister Crowley would sell well and get good reviews and have to be relaunched at London Super Comic Con in a handsome new hardcover edition with an all-new cover by Roy H Stewart. Not me, that's for sure.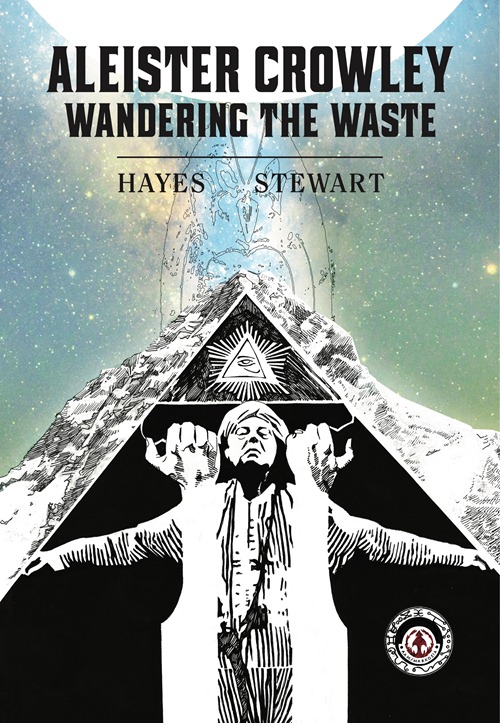 Me and Roy will be signing at the Markosia booth from 2-3pm on Saturday the 20th of February.  And I'll be there, flying solo (but hopefully not flying low), on Sunday from 11-12. Do stop by and say hello if you can.
It was great to get a chance to go back and fix a few small but niggling errors. And I was very glad of the design skills and all-round good taste of Bram Meehan, who pulled everything together for us on this new edition. This is very much the author's preferred edition. So if you're going to buy a copy, make sure it's this one.
Here's the skinny…
Aleister Crowley: Wandering the Waste, the critically-acclaimed graphic novel by Martin Hayes, Roy Huteson Stewart, and Paul McLaren is re-launching at LSCC 2016.

A meticulously researched exploration of the life of Aleister Crowley, with a foreword by renowned Crowley scholar Richard Kaczynski. This new edition has been revised and completely redesigned with a new cover and additional bonus content – fully annotated and complete with bibliography and rarities.

Know then the life and times of England's most infamous son. Occultist, artist, poet, prophet, record-setting mountaineer, drug and free-love pioneer, spy, scholar, and legendary bad egg. Summoner of demons and loser of friends. An explorer of many realms who conversed with gods and angels but ended his days labelled "The Wickedest Man in the World." A foolish genius. A much-maligned history. A wanderer of the waste.

Published by Markosia.
ISBN: 978-1-909276-75-8

Praise for Aleister Crowley: Wandering the Waste

"One of the most ambitious and well-balanced experiments in comics I've seen this year." Hannah Means-Shannon, Bleeding Cool.

"The ending really is something quite interesting and special." Richard Bruton, Forbidden Planet International Blog.

"Skilfully written and illustrated, leaving one almost dizzy and in mind of Vonnegut's Slaughter-House 5." Matthew Stocker, The Green Book.

"Deftly weaves together the spiritual and the mundane, truth and rumour, into what is ultimately a human story about one of the most ambitious people ever to live . . . a work to savour and return to." From the foreword by Richard Kaczynski. Author of Perdurabo, the Life of Aleister Crowley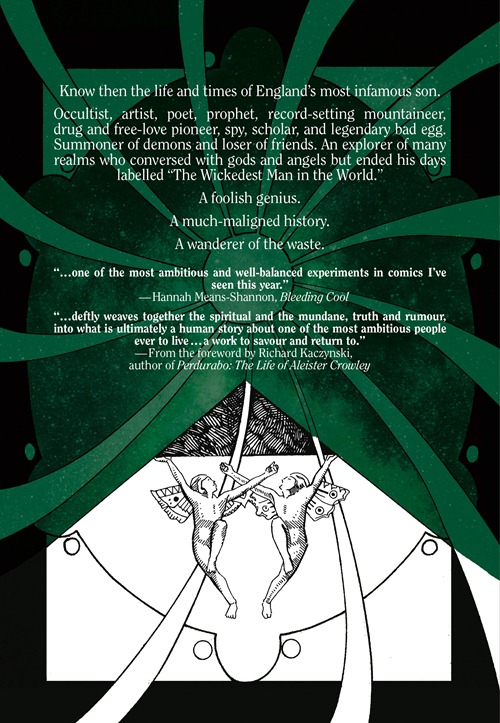 Written by Martin Hayes. Art by Roy H Stewart. Lettered by Paul McLaren. Designed by Bram Meehan. Script edited by Martin Conaghan. Published by Markosia.
A few pages from the prologue…