Couple of new reviews this week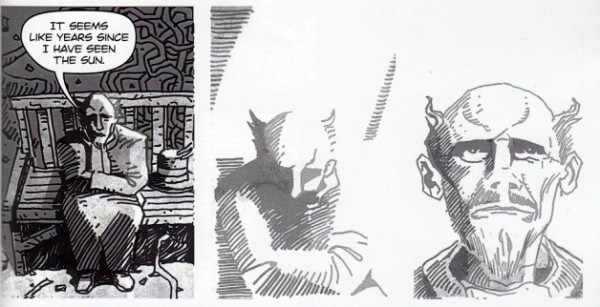 Two new reviews of Aleister Crowley: Wandering the Waste this week.
The ending really is something quite interesting and special, Hayes and Stewart finding a really involving, and yes, a magical way to end their tale, to end Crowley's life. But the thing the graphic novel leaves us with, as it should, is that Crowley's desire to transcend death, and to live in the imagination and the memory of the world, was accomplished. Death took the man, but his legacy lives on.
Richard Bruton on the Forbidden Planet blog.
The impressionistic style often bleeds over into the real world scenes, kind of like how the world of magic often comes into the everyday life of Crowley. I enjoyed both styles but I particularly enjoyed the "Interlude" chapter which was entirely in the first style and was a nice change of pace and break from the often haunting imagery of the impressionist style. Overall, I really enjoyed this book.
David Ferguson on Irish Comic News