Crowley Lives!
It makes me immensely happy to report that my old pal and cohort Roy Huteson Stewart has recommenced work on our graphic novel Aleister Crowley: Wandering the Waste. Contracts have been signed with Markosia and it's all systems go. All we need to do now is finish the bloody thing.
The road has not been easy but at last it looks as though we'll see this book on shelves before we're all dead and rotting in the ground. It's nearly two years since Crowley was supposed to be completed and published. It seems longer that that, since the original publisher collapsed in a wholly avoidable and bile-filled fashion, since my first trip to a lawyer's office, since the long and tedious exchange of emails with a worm masquerading as a man. But that's all in the past. And we're back on track. And we will finish this awful cloying bastard of a book.
If all goes to plan Crowley will launch at 2013's Kapow! comic convention in London.
A little about the format of the book: we're talking 100 pages of actual comic, with each chapter being preceded by a page of relevant quotes from Crowley and his contemporaries. A 17,000 word appendix to the chapters will also be included. Expect it to be about 144 pages all in.
So, it's all back on track. All systems go. Thanks must go to Roy for sticking with the project during it's scrap-heap years. And to Paul McLaren for continuing his lettering work even when the book was without a publisher. And to Martin Conaghan and Nic Wilkinson and Alasdair Duncan, for their support at the beginning and throughout.
I received these unlettered pages from Roy just this week. They're from a short five page interlude which comes between chapters three and four. Just a little walk in the snow-covered grounds of Netherwood. An easy, ambling lull to decompress after an information-heavy chapter three.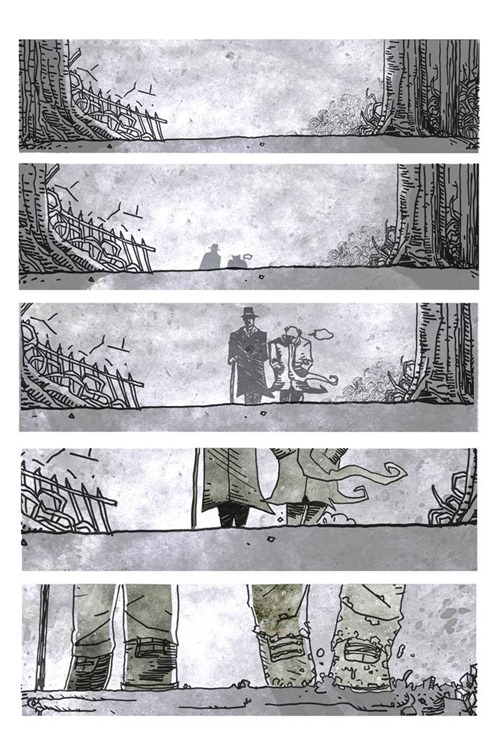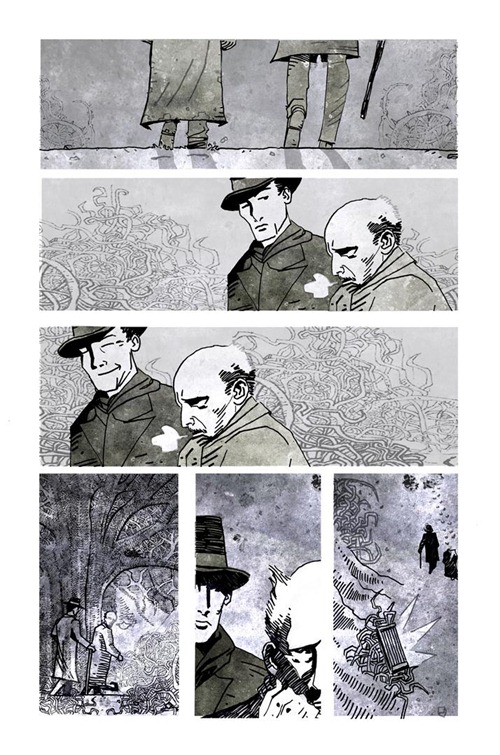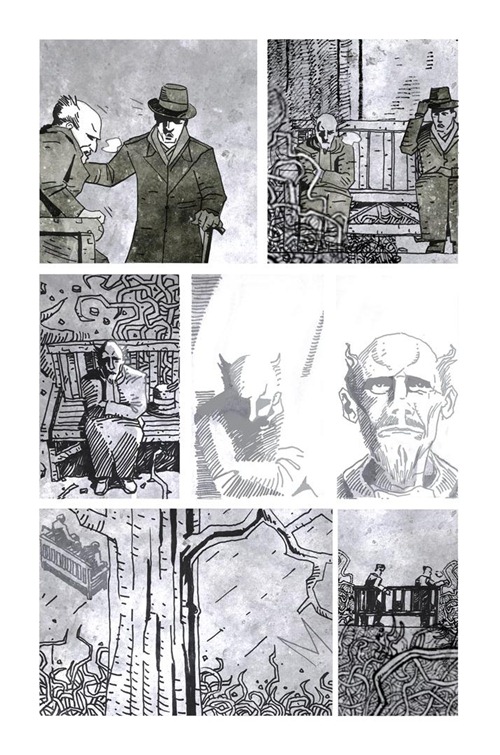 I especially like what Roy has done on the page above. The sun coming out on Crowley. How very appropriate.