Sunday, March 13th, 2016
Morning, creeps. I'm very happy to announce that I've got a new story launching in David Lloyd's digital comic Aces Weekly.
Gentlemen Ghouls.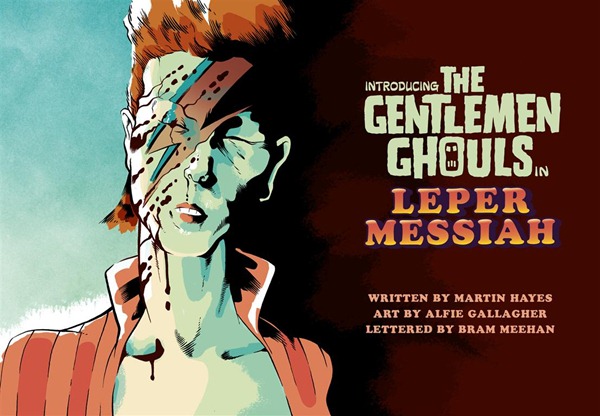 London, 1972. An unholy cesspit of crime, vice and diabolical villainy. And that's just the good bits.
When a girl winds up dead at the first Ziggy Stardust gig at the Toby Jug pub in Tolworth, it falls to two hard-talking and harder-drinking London coppers to crack the case. But Jack Pike and Paddy Roach are out of their depth, at a loss to explain the strange bite-marks on the dead girl's throat. And when handcuffs and truncheons just won't do the trick, the Flying Squad in the experts. The Gentlemen Ghouls to be precise, England's greatest and most reclusive occult investigators.
A high-camp mash-up of Hammer Horror and gritty seventies cop shows. Lush, lurid, lively, and lecherous. All the L-words, basically.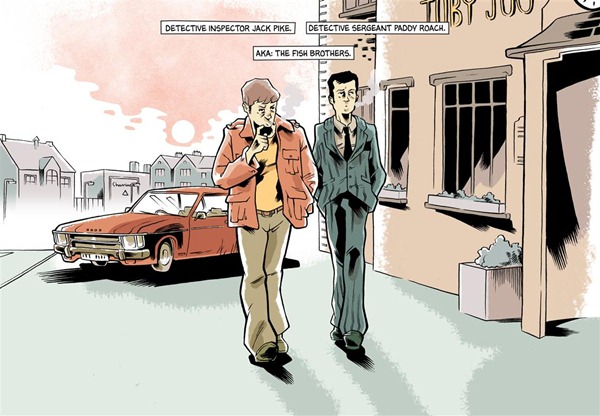 Gentlemen Ghouls will run for seven weeks, launching in Aces Weekly Volume 21 on Monday, March 14th 2016. Subscribe at www.acesweekly.co.uk
Written by Aces Weekly veteran Martin Hayes, whose previous projects include the graphic novels Abominable Glory and Aleister Crowley: Wandering the Waste. @martinhayes and www.paroneiria.com
Art by Alfie Gallagher, who has illustrated for FutureQuake, Zarjaz, and Charlatan Tales. www.alfiegallagher.com and @AlfieGallagher
Letters by Bram Meehan, who has worked on titles such as Abominable Glory and Older Than the Hills. www.bramletters.com and @BramMeehan
Samples…