Thursday, May 8th, 2008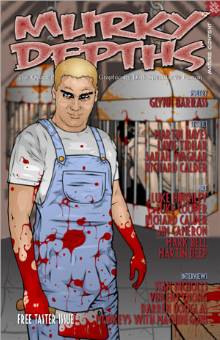 Click here, then Murky Stuff, Issues, PDF # 2 to download a free 22-page taster issue of Murky Depths.
Along with my short story, Shit New World, it also includes prose stories from Lavie Tidhar and Sarah Wagner. The original Episode #1 of Death and The Maiden from Richard Calder. Poem from Glynn Barrass with accompanying artwork by Luke Hinchley. Cover by Luke Cooper.
Murky Depths is a quarterly anthology of short fiction, poetry, articles and comic strips and you really should be reading it.