Sunday, May 15th, 2016
My next story for David Lloyd's digital comic Aces Weekly is called Deophonic; or, The Old Sow That Eats Her Farrow.
Deophonic will run for seven weeks, launching in Aces Weekly Volume 22 on Monday, May 16th 2016. Readers can subscribe at www.acesweekly.co.uk/shop
Written by Martin Hayes. Art by Brian Corcoran. Lettered by Bram Meehan.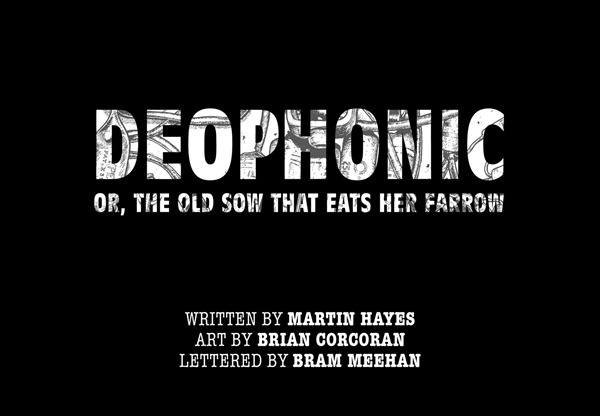 I've had this story knocking around the old brain pan for at least five years. Never could figure out how to tie it all together. Turns out all I needed was the right location and a truly brilliant artist. Enter Mr Brian Corcoran. Brian's pages are things of beauty. We decided not to colour this series at all, not even grey tones, because to do so would only detract from the exquisite line work.
Ireland's been kicked around more than most these last ten years, and I wanted to take a microcosmic look at how the effects of this lunatic and injudicious austerity experiment might play out.
Here's the info, and some samples…
Bill and Kitty, Dubliners nearing retirement age, are trying to make ends meet in their hi-fi shop on Amiens Street. But the trouble with living on the edge of a precipice is the fact that it only takes one little shove to push you into the abyss. Deophonic is a microcosmic examination of the effects of relentless austerity, an autopsy on the true meanings of love and loss, and a veracious look into the mirror of modern Ireland.

Written by Aces Weekly veteran Martin Hayes, whose previous projects include the graphic novels Abominable Glory and Aleister Crowley: Wandering the Waste. @martinhayes and www.paroneiria.com

Art by Brian Corcoran, who has illustrated for the Cork Horror Comic. www.briancorcoranart.com and @ _Brian_Corcoran and briancorcoranblog.tumblr.com

Letters by Bram Meehan, who has worked on titles such as Abominable Glory, Gentlemen Ghouls, and Older Than the Hills. www.bramletters.com and @BramMeehan
That's Amiens Street railway bridge, just outside of Connolly Station. Connolly, and the street – that exact scene which you can see in the amazing panorama above – was always (and sometimes still is) my gateway into Dublin. Some of the grandest days of my youth began with trudging off the train within spitting distance of that bridge.
The location was all-important, for reasons I can't really explain. I just hadn't been able to find a way into the story until I set in a real-world, tangible, touchable location.
It all started to fall into place about a year ago. I'd met my old mate Brian Showers for lunch and maybe a pint and we'd ended up down on Amiens Street searching out a basement-dwelling supplier of embossing stamps and engraved brass plaques. I forget the reason why. But that little excursion out of our way sowed the seeds. And I knew that this story could grow and thrive within that topography.
Deophonic; or, The Old Sow That Eats Her Farrow. Running for seven weeks, launching in Aces Weekly Volume 22 on May 16th 2016. Subscribe at www.acesweekly.co.uk/shop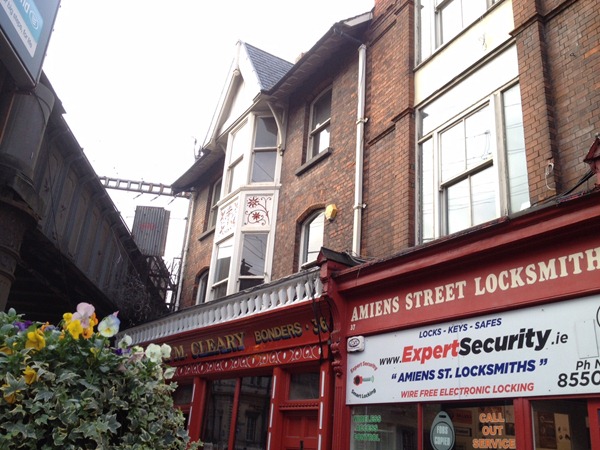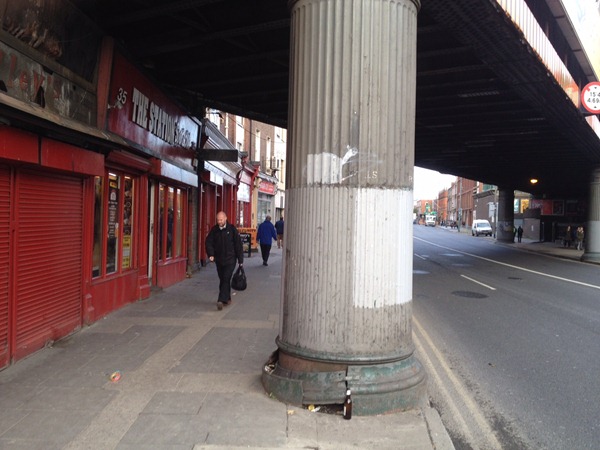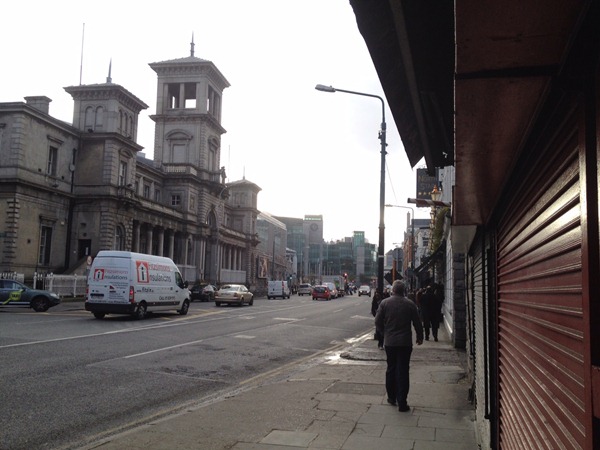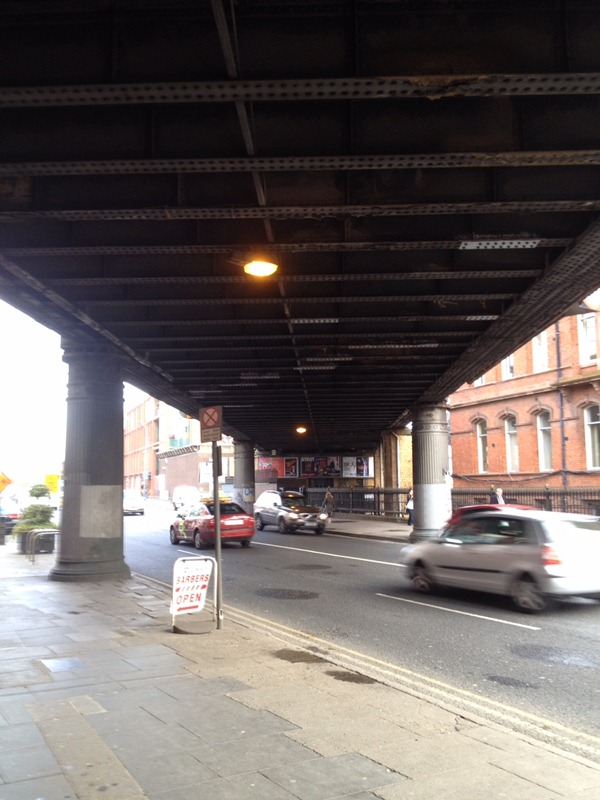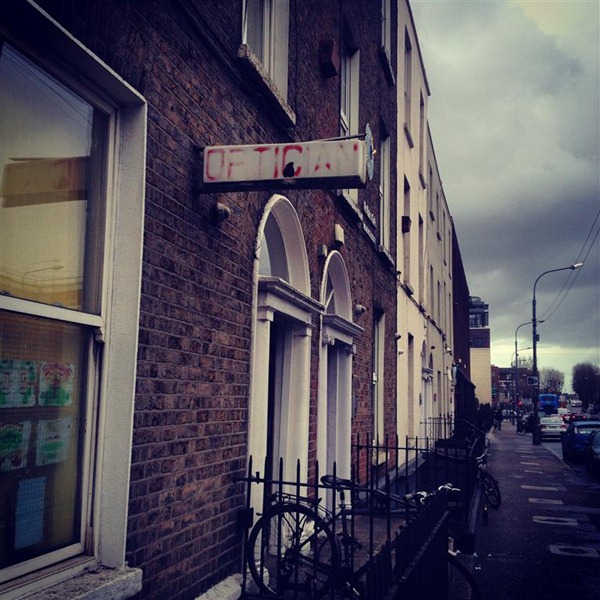 (The above photo taken on the day of the embossing stamp excursion. Look at that ten-ton slate-grey Irish winter sky. The kind of sky that can crush all hope and innocence from even the kindliest soul.)