Comic Cover of the Week #3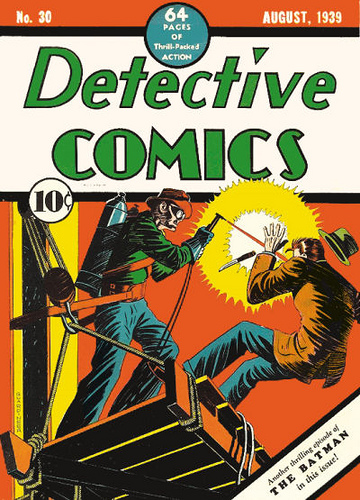 Detective Comics #30 – August 1939.  Fred Guardineer cover.
MAN IN SUIT: HEY FELLA! YA WANNA BUY A KNIFE? I'M A KNIFE SALESMAN, SEE? ONLY IN TOWN FOR TODAY AND TOMORROW. THEN I FLY OUT TO THE WINDY CITY! THESE KNIVES ARE GREAT I TELL YA! I CAN DO YOU A DEAL FOR ONE DAY ONLY. TWO FOR THE PRICE OF – –
MAN IN SUIT: GAAHHHHH! MY FACE! MY PERFECT SALESMAN'S FAAAAACE!!!!!