Wednesday, January 21st, 2009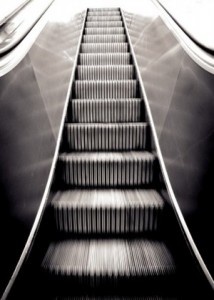 Just noticed that scfi.com have the full text of Thomas M. Disch's classic short story, Descending, in their archive.
It is magnificent; a story which starts off as innocent and playful as a kitten with a ball of yarn but soon turns into a syphilitic eight-cocked demon with an utter absence of empathy in its eyes that wants nothing more than to make you pay for all the awful things that you've done.  At least, that's the mood I took away from it.  Your experiences may be entirely different.
You can read it here.
Disch shot himself in his New York appartment on July 4th, 2008.