Saturday, April 14th, 2012
By noted English "actor, nightclub bouncer, horror paperback writer and library music composer" Cliff Twemlow.
Sadly out of print, but available in dog-eared form from the usual places. I admit that I'll buy most books with a pike on the cover, but this really is good. I'll be tracking down a copy of his other novel The Beast Of Kane.
Here's a picture of Cliff.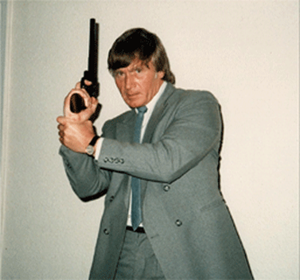 Random line from his wikipedia entry – "The Mechanical Pike apparently now resides as an exhibit of robotics in Japan."
More info at http://itsahotun.com/Cliff_Twemlow.htm