Get It Down and Other Weird Stories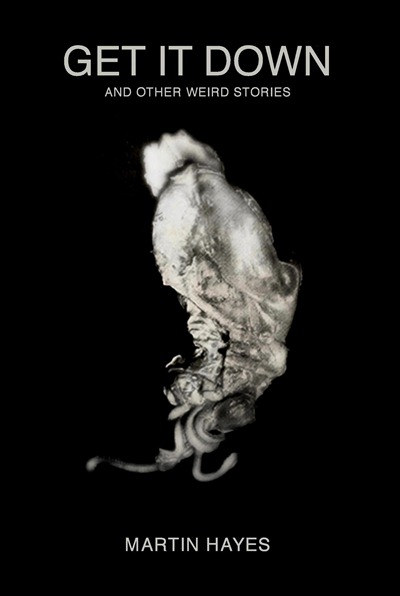 Signed copies available here. Also available at amazon.com and amazon.co.uk.
Contents:
Spamface
In the Beginning There Was the Machine
Concerning Tavia
An Open Letter to Any Impressionable Young School Leavers Who Are
Considering Joining the Space Corps
Peeling Back the Skin Will Reveal the Sagitall Suture
Me Am Petri
A Bigger Piece of Nothing
The Second-class Jesus
Gibson
Beneath the Cold Black Sea
Down in the Foyer
13 Nassau Street
Every Thing That Lives is Holy
Get It Down
Afterword
– also included are six black and white photos.
Oozing from the pages of periodicals including Nature, Flurb, and Innsmouth Magazine come fourteen stories of horror, science fiction, and the weird places in-between.
Featuring: Talking Raccoons – Post Office Deities – Cranial D.I.Y. – Sentient Alien Tissue – Psychotropic Tea Infusions – Career Advice.
From the author of the graphic novels Project Luna: 1947 and Aleister Crowley: Wandering the Waste.