The Big Comic Update Post
The old blog here has been woefully neglected, books have come and gone recently and they've had no mention at all here. So consider this an info dump of sorts, a quick listing of the books I've played a part in since the last proper update.
Proper service will return soon. I can feel it.
Hob's Lane. Issues 1-2 of 3 are out from Blue Fox Comics. Written by me, art by Roy Huteson Stewart and letters by Paul McLaren.
And the latest big news, the Kickstarter for The Gentlemen Ghouls collected edition was a runaway success and the physical editions lives! All three volumes together at last. Written by me, with art by Alfie Gallagher and letters/design by Bram Meehan. Huge thanks to all who backed it, and equally massive thanks to David Lloyd at Aces Weekly for taking a chance on it all those years ago.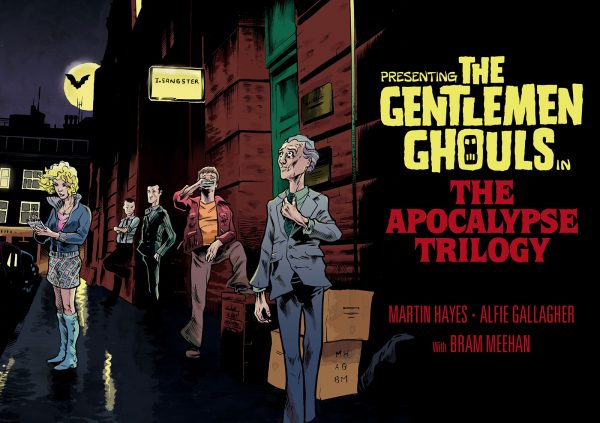 A proper update about The Gentlemen Ghouls will follow, soon.