Don't Feed the Pigeons
Unremitting steel work has me all at sixes and sevens. Bereavements drain the heart. Now-perennial house renovations suck the very lifeblood from my neck like that mad-eyed Lugosi fella in the old black-and-whites. Time marches on and I am left behind, like so much dust-encrusted meat. Basically, I haven't had time to take a piss let alone do anything like update the website to let people know that I had a new comic out.
Don't Feed the Pigeons ran for three weeks in Volume 32 of Aces Weekly. A tasty little slice of near-future SF, with wonderfully frenetic art by Hugo Hughes Doherty and lettering/logo work from the always superb Bram Meehan.
You can buy Volume 32 here.
And here's a little taste, because you're not all bad.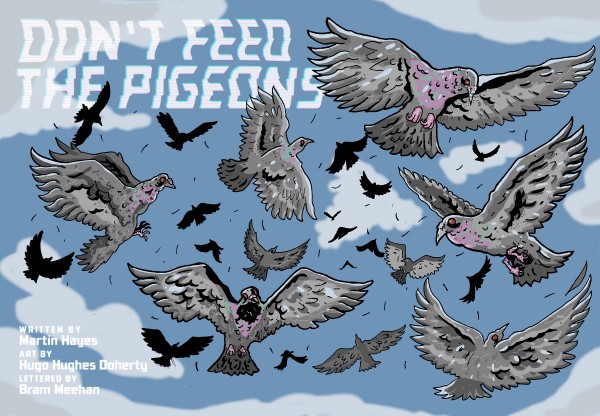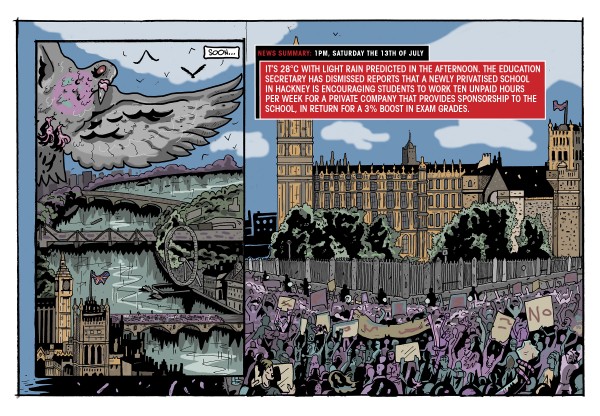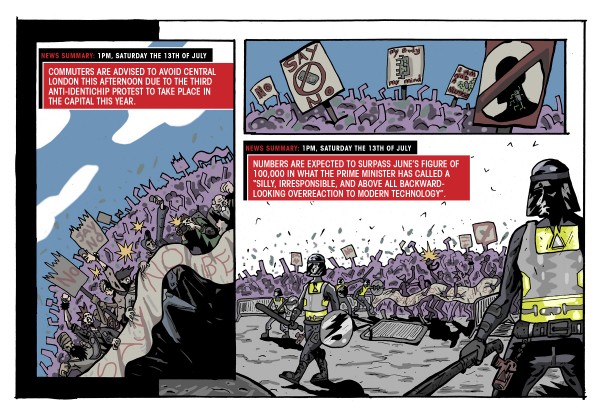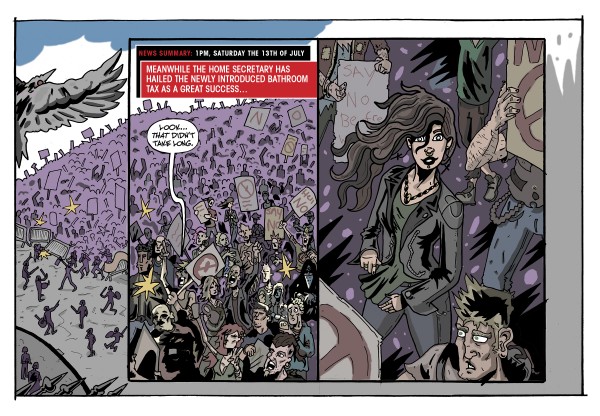 Written by Martin Hayes.
Art by Hugo Hughes Doherty.
Letters/logo by Bram Meehan.