Buy Earth Bonds
Gears are slowly creaking into life for the launch of Project Luna: 1947 at LSCC next month.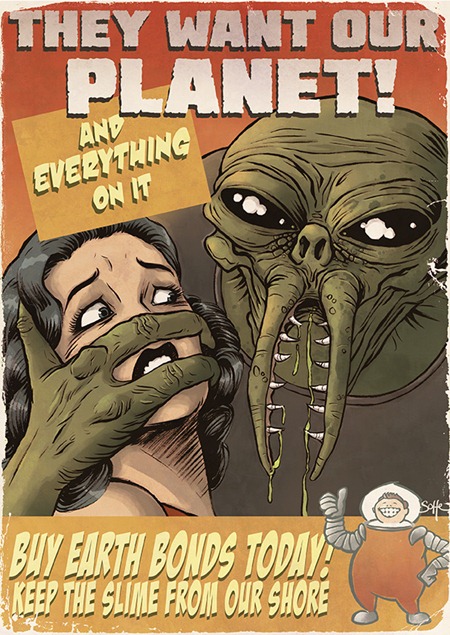 Matt Soffe kindly produced this thoroughly brilliant poster for us. It'll be included in the book's bonus material. Matt blogged about creating the poster here.
A limited edition hardcover will be available at LSCC. Written by me, with art, letters and colours by Jim Boswell. 88 pages plus extras (script-to-art samples, sketches and whatnot). I'll be there on the Saturday at the Markosia booth should you want a copy defaced with my signature.
A trade paperback release will follow through the usual channels.